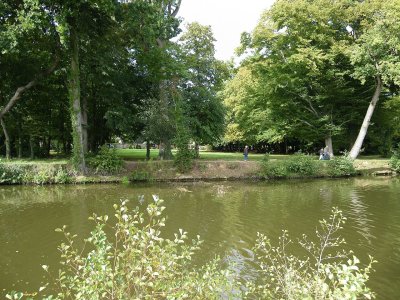 Cesson-Sévigné
Your Lodge La Valette hotel in Cesson-Sévigné is just a few minutes on foot from a charming village, and also has many beautiful walks along the Vilaine.
Enjoy the historic past of Cesson Sévigné, minutes from your hotel
Cesson-Sévigné has a very rich history and its architectural heritage holds many traces of the past. Indeed, one can find there vestiges of its Gallo-Roman past or of the Middle Ages. The three bridges over the Vilaine are heirlooms of the old Cesson-Sévigné, just like the old water mills or the two châteaux (Cucé and Vaux). The city is also full of very beautiful mansions and remarkable mansions.
A hotel close to the activities and walks of Cesson-Sévigné
Many activities are possible in Cesson-Sévigné. From the hotel, you can enjoy shows at the Glaz Arena, the golf course, the swimming pool or rent a canoe-kayak to paddle down the Vilaine.
Lovers of walks and hikes will also be delighted with the walks which wind along the Vilaine river.